Enzo Francescoli is an undisputed and talented prince of football.Another great Uruguayan: Víctor Hugo Morales gave him that
Enzo Francescoli is an undisputed and talented prince of football.
Another great Uruguayan: Víctor Hugo Morales gave him that name and with dignity, Enzo honored such title of soccer nobility.
"This knight will have blue blood, but his armor is white and red", says Ignacio Copani in his song "Inm-Enzo".
It is that the Charrúa is one of the most beloved idols in River, but at the same time he was respected and admired by all the fans, including that of Boca.
It is that Francescoli was always respectful and respected, on and off the field of play. On the pitch, Enzo was elegance, head held high, intelligence, punch and scoring header.
A creative with a goal.
A soccer constructor with a nose for a centre-forward.
Enzo was like the generous bench mate at school who always saved you in the most difficult tests, because in addition to being intelligent, he always knew the lesson.
"The Prince" was "the" interpreter of an elastic and unforgettable Chilean in a Summer Tournament against the Polish National Team, which went down in history for its beauty, its aesthetics and its precision.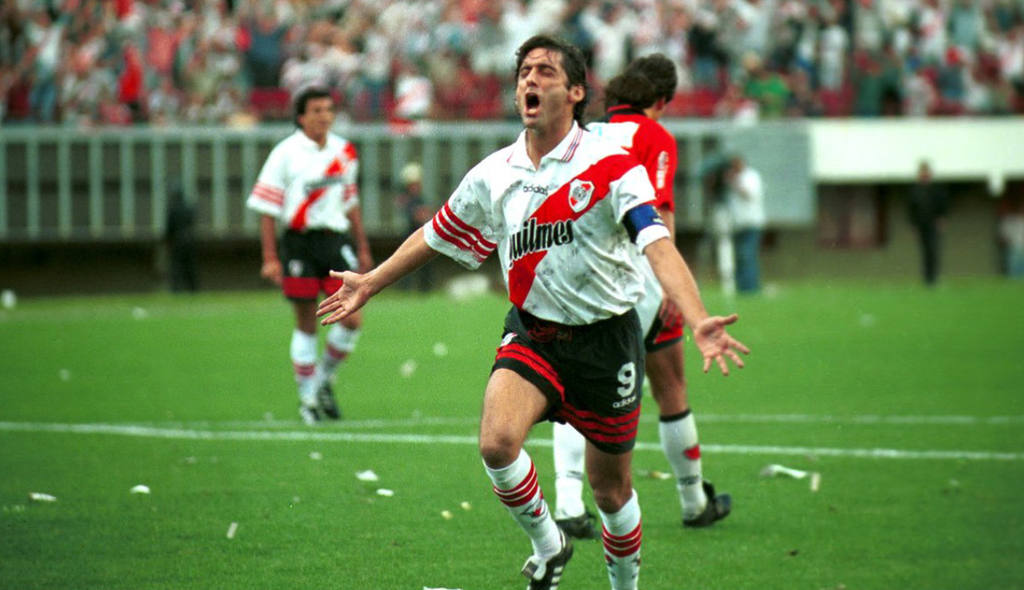 Francescoli was also a silent spokesman for humility and respect, who never believed it.
Enzo was that skinny guy with bulging eyes who dazzled at the Montevideo Wanderers and who crossed the pond to succeed.
Enzo was the one who suffered and suffered a year of adaptation when he arrived at a River, which in 1983 finished second to last and close to relegation.
Enzo was the one who insisted and fought to, little by little, show all his talent and get tired of coming out champion and scoring magnificent goals with the crossed band on his chest.
Francescoli, after winning the contest in our country with DT's Bambino and in a team that gave lectures, went to Europe after the '86 World Cup, with the pending debt of winning the Libertadores with River.
Enzo was the one who shone in France and Italy with his top hat football and cane.
Enzo was the one who, in the Gallic country, dazzled a certain Zinedine Zidane, who idolized him in such a way that he named his son after him.
Enzo was the one who gave Uruguay's sky-blue shirt the necessary amount of shine to win three Copa América.
The Prince could not stand out in the two World Cups he played ('86 and '90) and perhaps for this reason, he is more recognized in Argentina than in his country.
Enzo was the one who won several times and in different decades the distinction for the best player in America and is considered among the six best in the history of Uruguayan soccer, as well as awards in the same sense in France and Italy.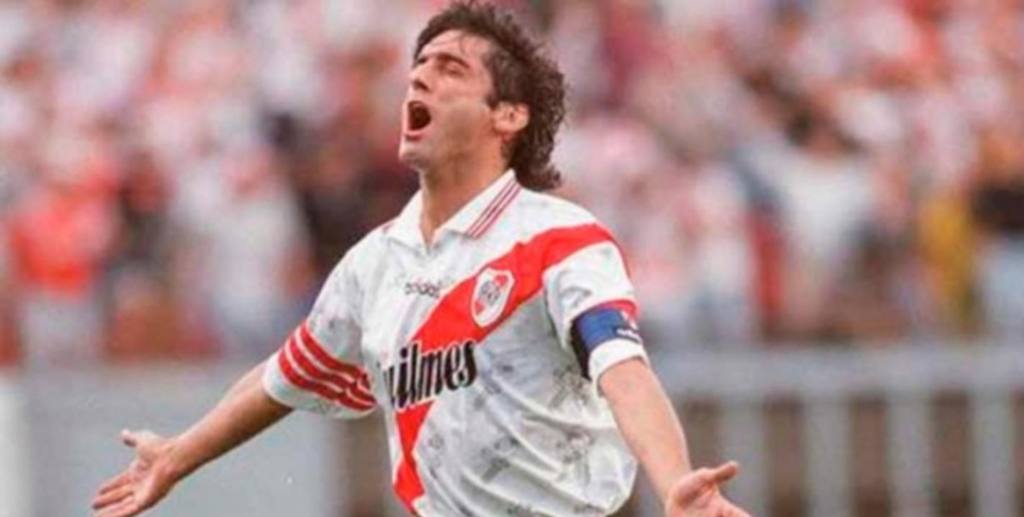 Francescoli was the one who one day decided to return home, to River, to make him undefeated champion in 1994.
Enzo was the one who collected that debt from 10 years ago and raised the Libertadores in '96, with that unforgettable team led by Ramon Diaz, who also became consecutive three-time champion in the Argentine tournaments, between '96 and '96. 97.
The Prince, was the one who, once he decided to retire, summoned a crowd of public, soccer colleagues, extra-soccer figures and the presidents of Argentina and Uruguay in his emotional farewell at the Monumental, back in August '99.
Enzo was the television entrepreneur who went to live in Miami for a while and who after a few years decided to return to Buenos Aires.
Francescoli was the one who declined any possibility of being River's DT, but in the role of Sports Manager he chose the then promising and inexperienced Marcelo Gallardo to put on the diver and increase the glory of the Nuñez club.
Enzo was all that and much more: Idol, scorer, collector of titles and wonders.
Today he is a living legend, an eternal resident in the hearts of lawful soccer fans, fundamentally those who like good soccer regardless of the shirt and even more so of River Plate residents who are grateful for so much talent enjoyed.
Enzo was Brake, hitch, shot, class, header, soccer in spurts.
Enzo had deposited in his great boots, tons of pure football, the good… the best.
And as Copani says in his song:
"It's so big, that if I have to talk about Enzo,
the laurels, the praises remain small.
The word of praises is shattered.
Francescoli is so great that now I think….
That his name should be IM-ENZO
Well, with glory it made me immeasurably rich".