F1 2022 You can win your second championship in SingaporeMax Verstappen at the Italian Grand Prix. PWe can have a champion in Singapore. The super
F1 2022
You can win your second championship in Singapore
Max Verstappen at the Italian Grand Prix.
PWe can have a champion in Singapore. The superiority shown by Max Verstappen throughout the season he guarantees that it could happen, despite the fact that there would still be another five more races to be played. It will be the first match point for the Dutchman, who can easily win his second consecutive title. Because He is 116 points ahead of Charles Leclerc.
The options, it must be said, are complicated. Because the Monegasque would have to make a more than discreet performance and Max, again, achieve victory with his Red Bull. In any case, it seems that it would only delay the inevitable… because the team and driver are already very tied to the two world titles this year.
are left alone 164 points at stake in the last six races, including a sprint weekend in Brazil. So in principle, two wins would be enough for us to have a much less exciting outcome than what happened last year in Abu Dhabi between Lewis Hamilton and him.
But the possibility of him taking the title in the next race is real. Max would need to win and for Charles Leclerc to finish ninth…or worse. If he doesn't score, he would also get the World Cup without anyone else being able to take it away. And this, if he doesn't get the fastest race lap, something he has been getting used to in recent tests.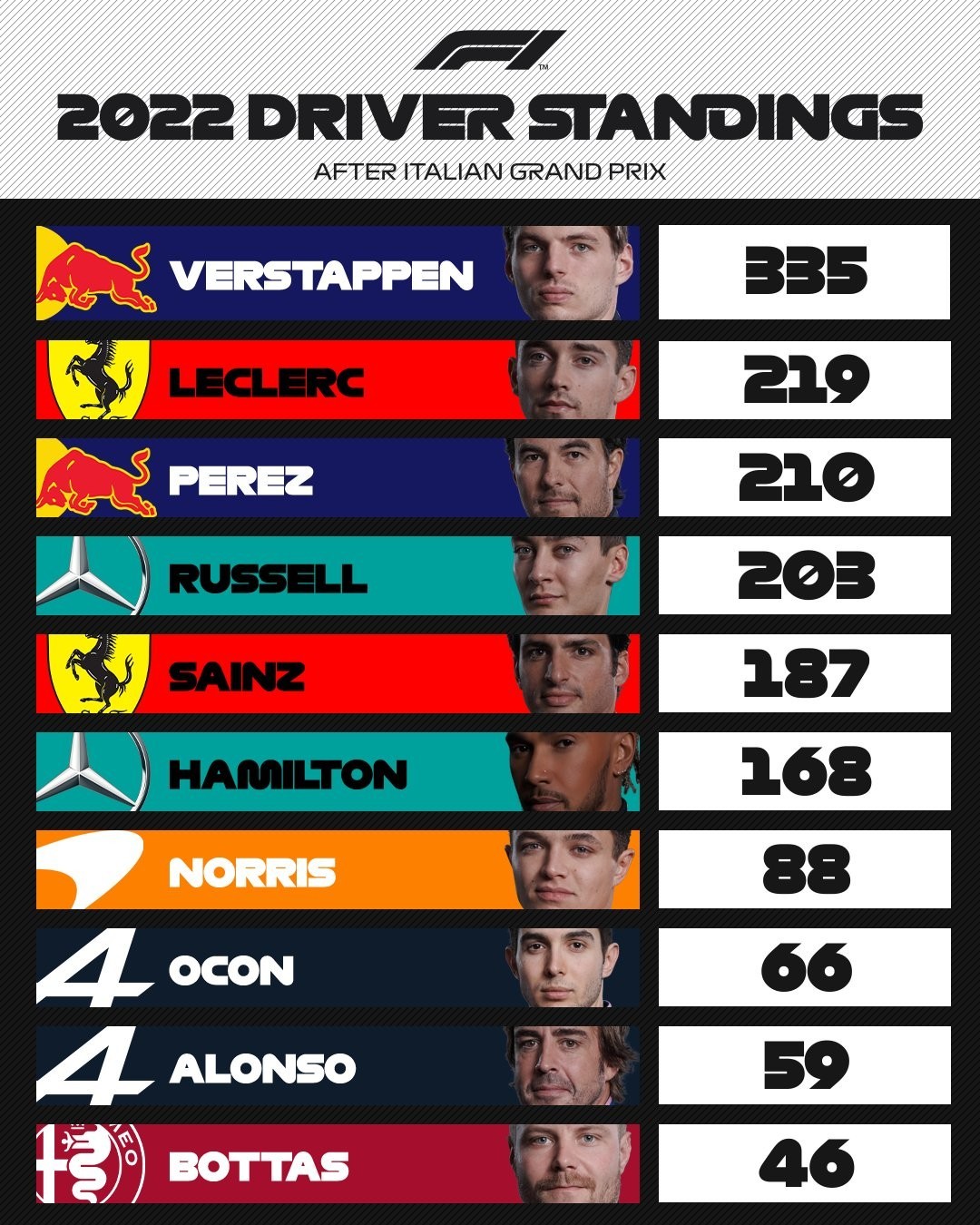 It would be like removing the band-aid directly. But there is another possibility. Also remote and very similar to the previous one, but that can perfectly occur. If he manages to be the fastest on the track and that extra sum, although Leclerc did the eighth place, he would run out of options to reach the title.
If this circumstance does not occur, he will surely be champion a little later. You don't have to be in such a hurry either. In any case, he still has a chance to make the record for wins of Schumacher. By number, in fact, he has two left. There were 13 that he achieved in a single season with the ferrari. Difficult, but not impossible for last year's champion.