The wrestling organization GLEATbelonging to the business group Lidetannounced the launch of its own mma division. Kiyoshi TamuraCEO of GLEAT Wre
The wrestling organization GLEATbelonging to the business group Lidetannounced the launch of its own mma division.
Kiyoshi TamuraCEO of GLEAT Wrestling, appeared on the promotion's official YouTube channel to announce the launch of GLEAT's MMA division.
GLEAT MMA It will formally kick off its activities on December 14 with a show at Korakuen Hall in Tokyo, Japan. Tamura emphasized that some of the fighters on the GLEAT roster have MMA backgrounds and are willing to compete in this new division.
In addition to MMA matches, GLEAT is interested in incorporating kickboxing and grappling matches, as they see the response from fans to watch competitions of those fighting styles.
GLEAT was first launched in 2020 and so far, the company has two championships, the G-REX Championship and G-Infinity Championship. In the recent functions, the guest fighters of NJPW of the stature of Yuji Nagata, Yoshinobu Kanemaru, Hirooki Goto, Shingo Takagi and DOUKI participated.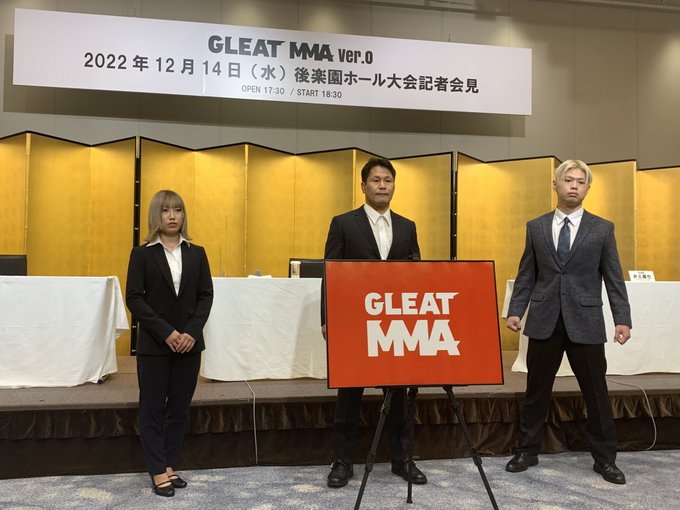 The first event will be called «GLEAT MMA Ver.0». CEO Kiyoshi Tamura explained the reason for launching the new brand:
Professional wrestlers must have fundamental strength. I want to see the feelings and enthusiasm of professional wrestlers. For the first event, we decided to build a 5-7 fight card.
Tetsuya Izuchi, professional wrestler belonging to GLEAT and the first middleweight champion of the martial arts event «BreakingDown» hosted by RIZIN fighter Mirai Asakura will take on former Pancrase Champion Yuki Kondo in the main event of this inaugural GLEAT MMA show.
Izuchi said about it:
When I was a pro wrestling fan, I thought pro wrestlers were the strongest. I hope I can show the strength of a professional fighter in this ring.
GLEAT MMA will adopt the unified MMA rules that are used as standard worldwide, but the matches will take place in a professional wrestling ring, and kickboxing and grappling matches will also take place.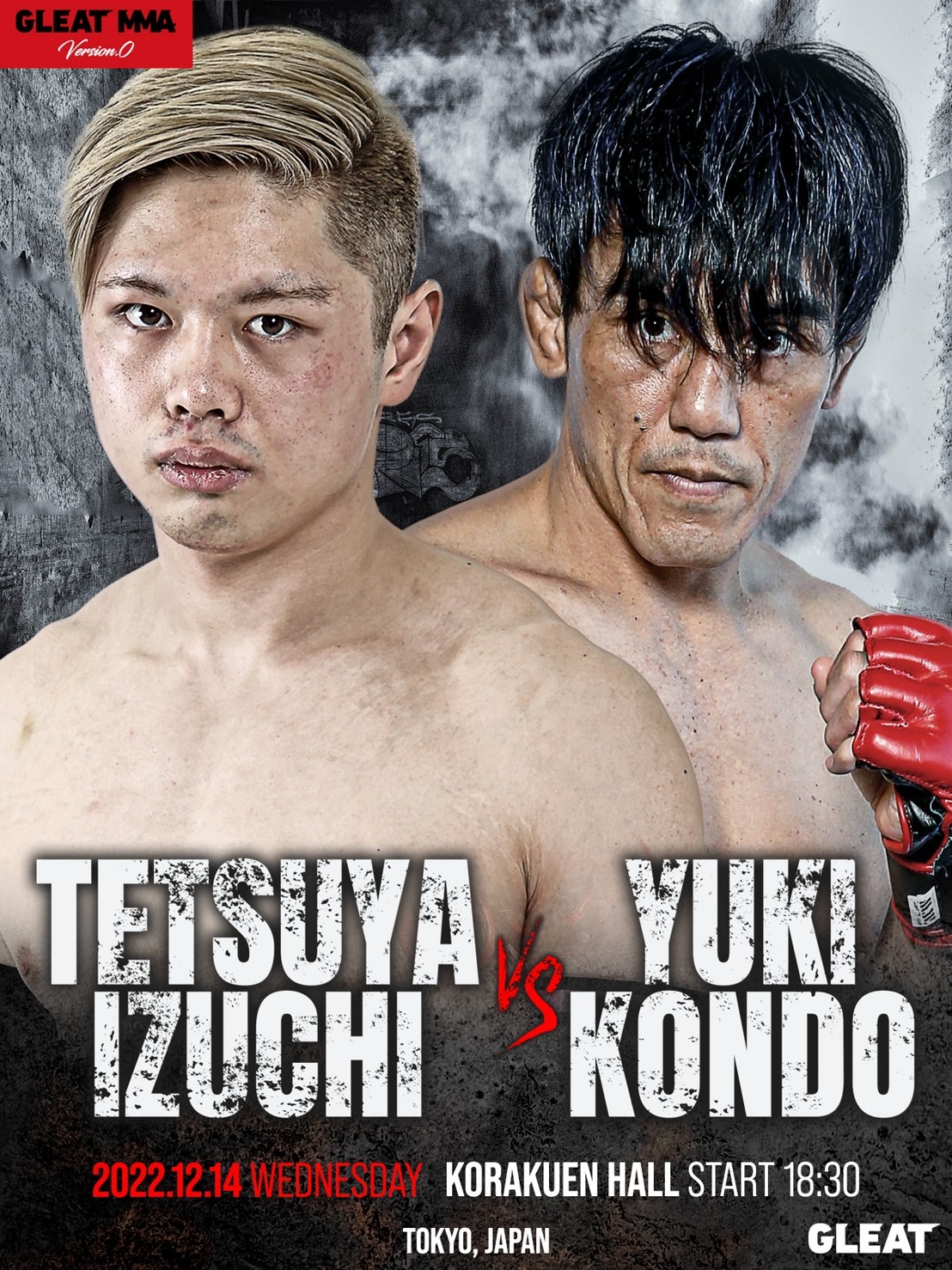 Wrestler Maya Fukuda will also be featured in the show, she has a background in karate and recently held singles matches against Chihiro Hashimoto and Michiko Miyagi under UWF Rule; even though she lost, she was the subject of rave reviews. Her rival this time has yet to be revealed.
The rest of the meetings will be announced as the date of the function approaches.