In the midst of the Motorcycle World Championship, with the 2022 season underway, we have just come from the race on Sunday, August 21 at the Red
How to use the MotoGP lens on Snapchat and put on a helmet in Augmented Reality
In the midst of the Motorcycle World Championship, with the 2022 season underway, we have just come from the race on Sunday, August 21 at the Red Bull Ring, in which Ducati did a double on the podium in Austria. And the next appointment will be next week, on September 4 at the San Marino prize.
And if you like motorcycles, how about putting on a virtual MotoGP helmet to take a selfie and put it as a profile image on your networks?
MotoGP Snapchat Lens
Since MotoGP they have launched a new Augmented Reality lens for the Snapchat application. This new Augmented Reality lens is called MotoGP, and it allows fans to see what the competition's riders would look like by designing their own helmet in AR.
And it is that helmets are a crucial part of a pilot's equipment, often the most personal, and each rider has to design his own helmet at some point in his career. With the new MotoGP lens on Snapchat, fans around the world can now design their own helmet, just like the pros.
From choosing their favorite colors, to choosing the coolest designs, to adding fun stickers and more, fans can get creative to see how they would look as a racer in the world's fastest motorcycling championship and share their creation with their community.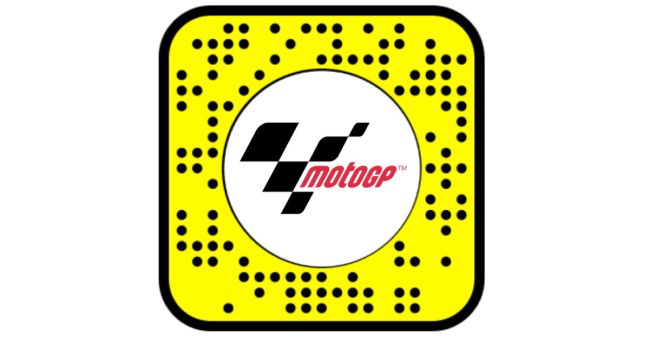 How to activate the lens
The Augmented Reality lens can be found on the Snap Star account of @motogp, where the Championship shares highlights from each race through Snapchat Stories and Spotlight, offering fans a whole new way to interact with MotoGP. Do the following:
Check that you have the latest version of Snapchat downloaded
Next, just open the Snapchat app, or download it for free if you don't have it, and then go to the Snap Star account of

@

motogp

or point the camera at the Snapcode that we put right at the end
Long press the Snapcode on your phone screen to unlock the Augmented Reality Lens
Once unlocked, follow the on-screen instructions and start designing your helmet