To Dylan Ahumada, a young box
To Dylan Ahumada, a young boxer from Lomas de Zamora, life gave him one of those challenges that force him to decide priorities: his dream is to forge an international career and he has the possibility of starting it in a tournament in Mexico, but to achieve it he must resign something that cost him a lot to achieve.
Originally from the town of Villa Albertina, in that district in the south of Conurbanohas been in practice for five years boxing under the instructions of his coach, Daniel Capria, who included him in his team. With rapid progress, he managed to obtain the World Boxing Council (WBC) featherweight South American champion belt (55 kilos).
Espacio Paracone: the historic country house in Morón that was transformed into a neighborhood cultural space
The possibility has just arisen of traveling to Mexico next October to participate in a professional tournament in which his path as a paid boxer could be greatly promoted. "It is a country that is the cradle of this sport. My dream is to develop my career abroad », said the athlete from Lomas de Zamora, who acknowledged having the experienced Canelo Álvarez as one of his benchmarks.
The Fiat 147 that Dylan had bought saving what he earned from his job at a fast food place.
Although Dylan assured that he already has accommodation, he needs to raise money to be able to pay the cost of the flights. In that sense, he decided to raffle the Fiat 147 car that he had managed to buy saving what he earned as a fast food worker.
The effort of the young boxer from Lomas de Zamora
The boxer confessed that to buy that vehicle he had to make a lot of effort and avoided many outings to save costs and raise the necessary money. Today, he is willing to part with it in order to fulfill his dream in the world of boxing, not without the daily struggle to which he is already accustomed: «Every day I get up, open my shop, prepare the churros, then I go to train ; I return to the premises in the afternoon, I have another training shift and then I go back to work ». Also, he doesn't forget about studying: he is in his last year of high school.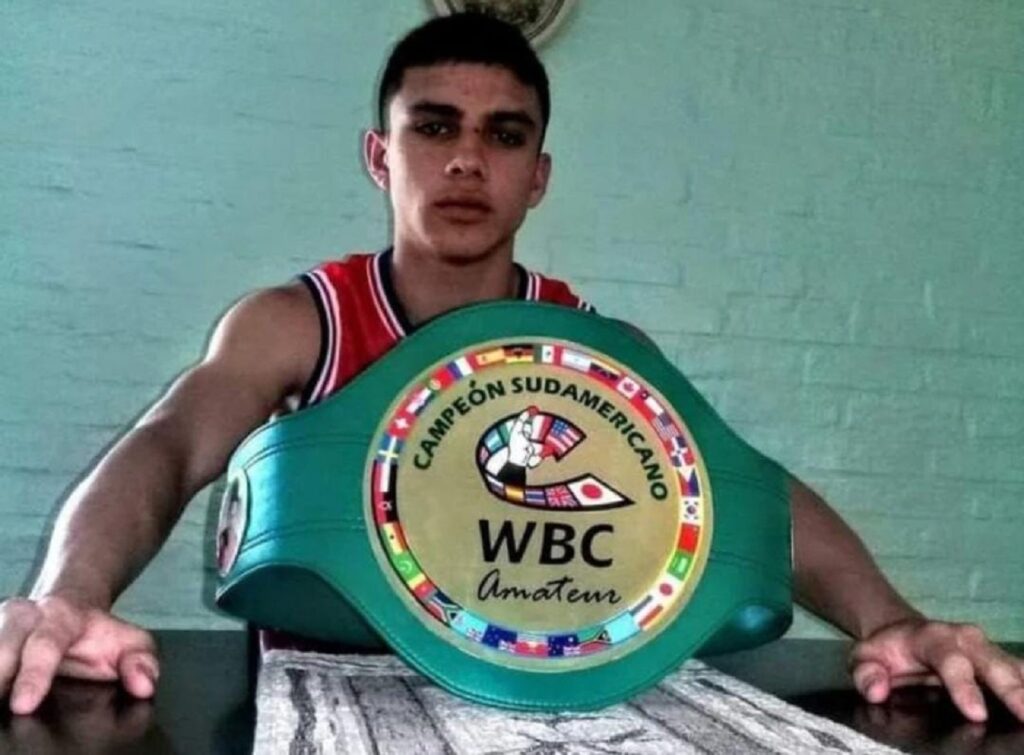 The athlete from Lomas de Zamora with his WBC featherweight South American champion belt.
Practices not only prepare you for competition but also give you that enjoyment which is the fuel you need to face every day and fuel your dream, which is "to be world champion". And beyond the sporting achievement, he also points to his triumph in the economic field to help those he loves most. "I would like to make my parents happy and that they never lack anything financially," he confessed.
Admiral Brown: the former footballer who is the Freestyle world champion and dazzled Ronaldinho
In his crusade to raise funds for the trip (about $600,000 in total), Dylan assured that "boxing is my passion and I want to make this career my profession, because I want to dedicate myself to this." In addition, he revealed, "I am very grateful because I received messages of support from many people, it is something that surprised me."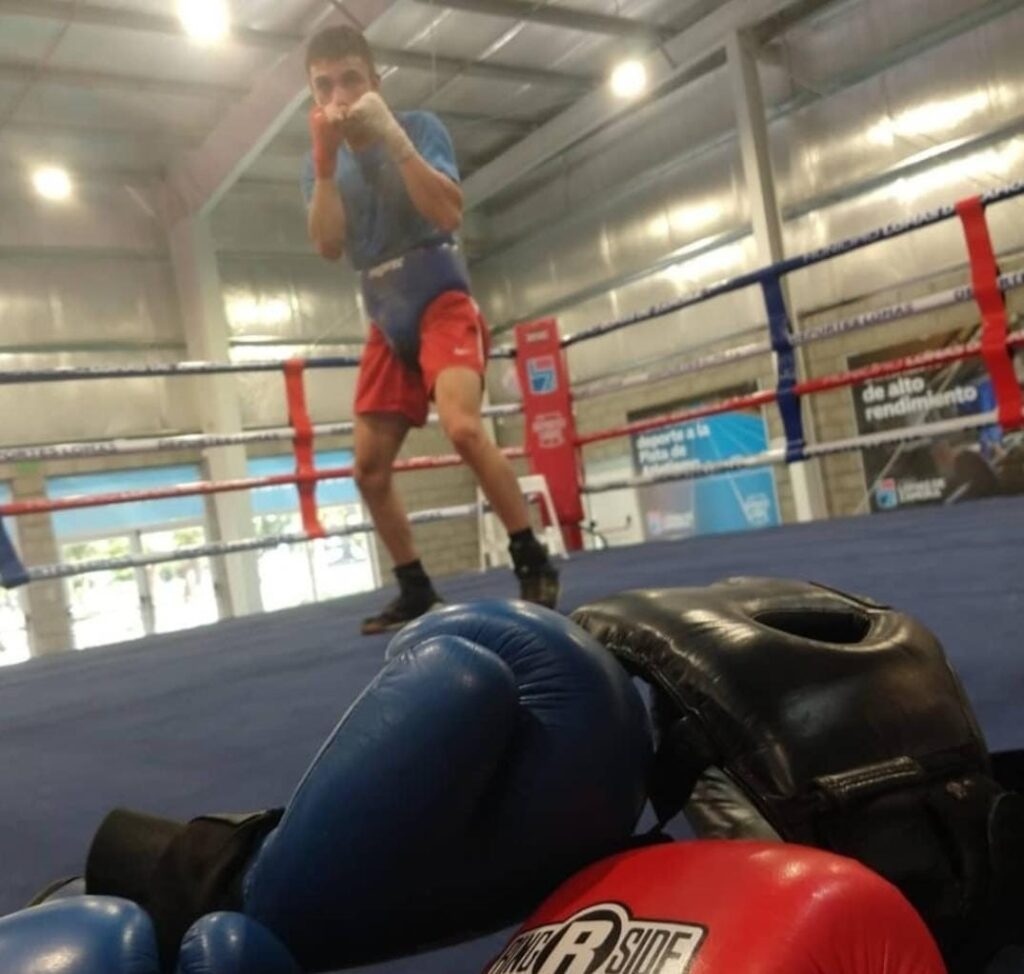 Dylan works and studies in the last year of high school: he wants to have a professional future with boxing.
The boxer sells each raffle for $500 and can be purchased by contacting the Instagram account of the team he trains with, the Capria Team. Furthermore, he appeals to the solidarity and he also receives donations in his Mercado Pago account (CVU: 000000310000039680161, with the alias: VIAJE.MEXICO.DYLAN).