Improvements to Mandalika before the MotoGP GP (PHOTO: MotoGP) MotoGP committed to working with the promoters of the Indonesian Mandalika


Improvements to Mandalika before the MotoGP GP (PHOTO: MotoGP)
MotoGP committed to working with the promoters of the Indonesian Mandalika circuit to make improvements to its general conditions and safety measures.
During the previous week's pre-season, several Centaurs and teams raised concerns about the appearance of the Lombok Island racetrack, as weather conditions and the fact that construction work was continuing made for a muddy and slippery track on the first day. of action, in which there was even a suspension of one hour.
This week, Dorna Sports reported that after receiving feedback from its participants, not only based on the cleanliness of the asphalt surface, but also the fact that it had some cracks.
The FIM, which oversees track homologation, has communicated with the Indonesian Tourism Development Corporation (ITDC) regarding these necessary improvements, which will be implemented a minimum of seven days before the inaugural Indonesian Pertamina Grand Prix. a statement.
"The circuit owner, ITDC, agreed with the FIM's assessment and requests, demonstrating their high level of support and commitment to the sport. All parties have reacted quickly and work is already underway to achieve these improvements, including resurfacing part of the track."
"The circuit will be resurfaced from the section before Turn 17 to after Turn 5. The venue will also be prepared for the Grand Prix using world leading technology to ensure the entire surface meets MotoGP standards."
It will be the return of MotoGP to Indonesia for the first time in 25 years and technically, it will also be the first street circuit in its history. Mandalika is marked as the second round of the World Cup, the 20th of March.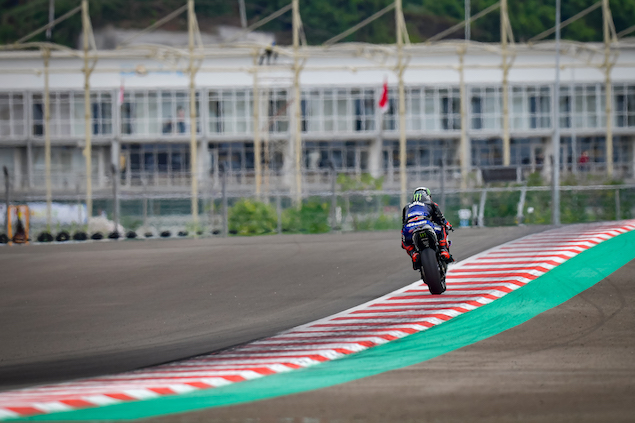 Improvements to Mandalika before the MotoGP GP (PHOTO: MotoGP)