Wednesday, 13 July 2022 07:48 Uxama has put tickets on sale to watch the friendly match between At
Wednesday, 13 July 2022 07:48
Uxama has put tickets on sale to watch the friendly match between Atlético de Madrid and Numancia.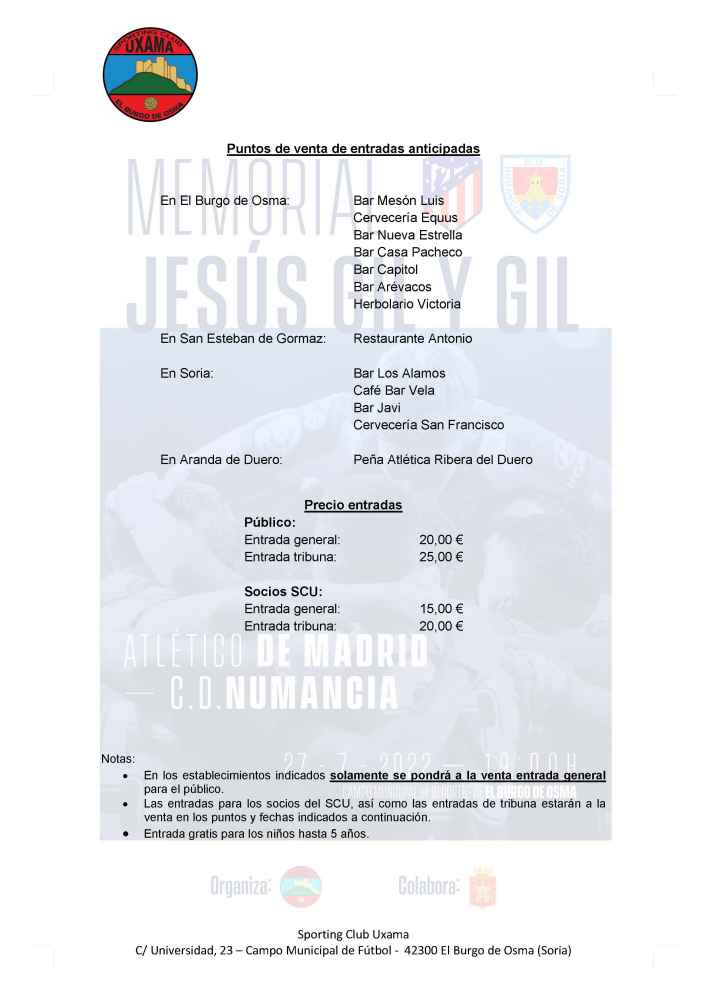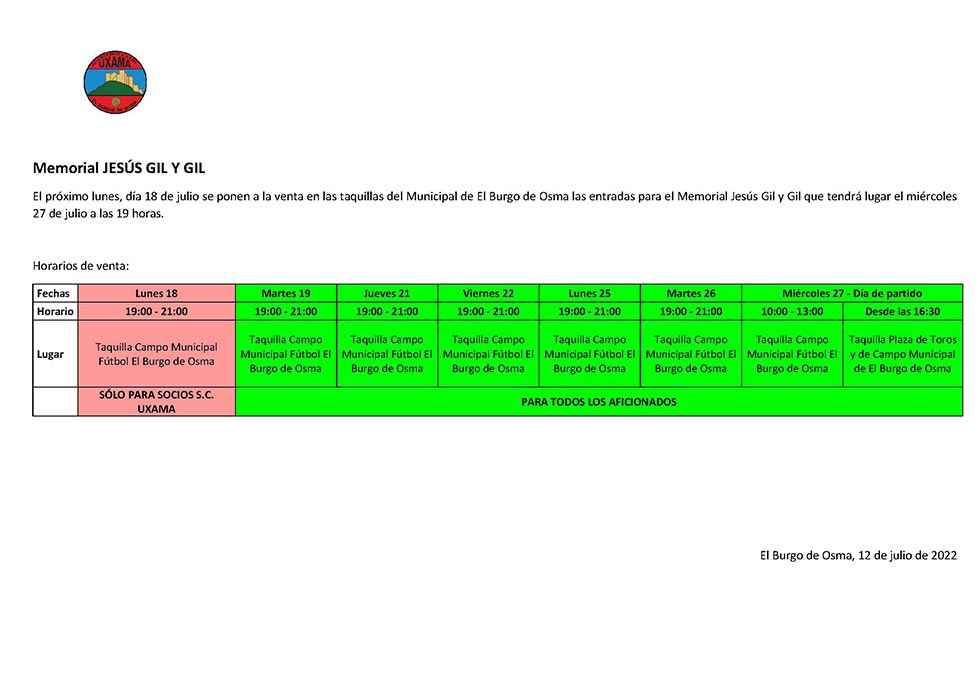 The game will be played on July 27, at seven in the afternoon, in the Burgense municipal.
On Sunday, July 10, the 2022/23 preseason kicked off for the rojiblanca squad, in order to prepare for the league championship, whose first match will be on August 15 against Getafe.
Atlético de Madrid will carry out its preparation stage for two weeks in Los Ángeles de San Rafael, as is customary in recent seasons, in the Sierra de Guadarrama.
Burgo de Osma will be the venue for the first pre-season test for Atlético de Madrid, with the traditional duel against Numancia at the Jesús Gil and Gil Memorial (Wednesday, July 27, 7:00 p.m.).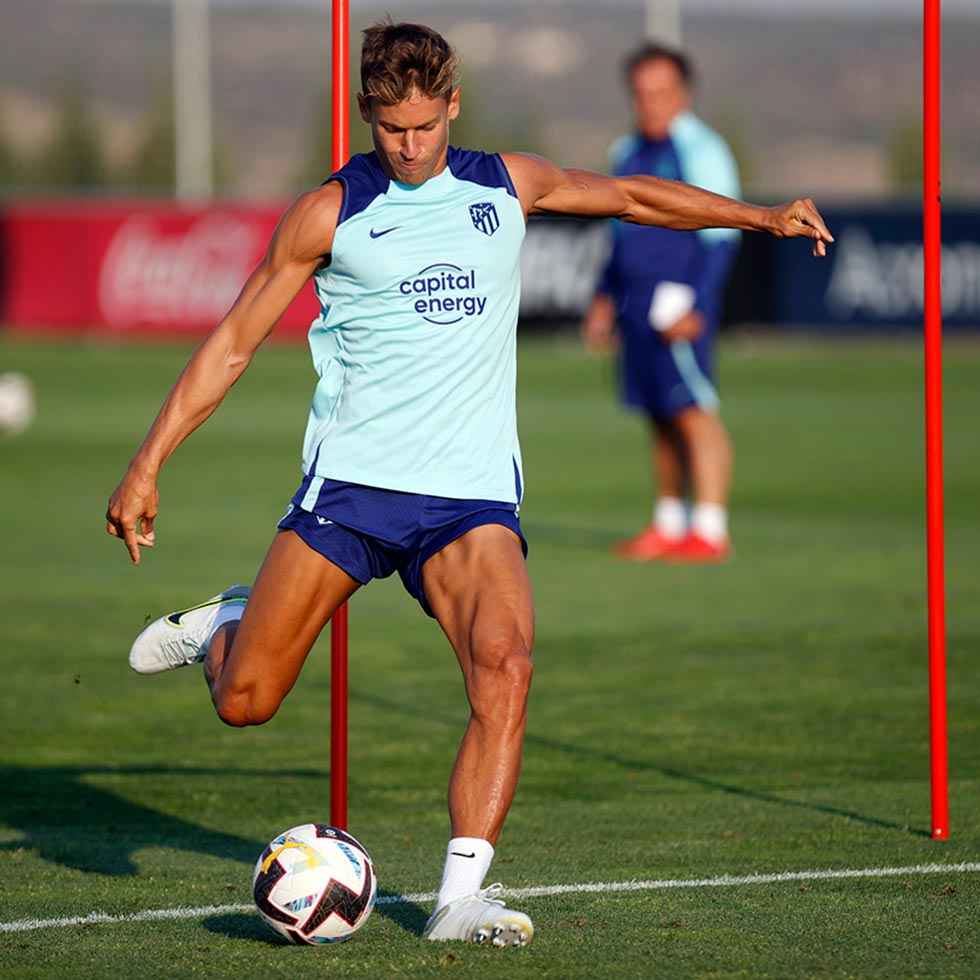 This tournament, which pays tribute to the one who was Atletico president between 1987 and 2003, will reach its ninth edition in 2022.
Later, on Saturday July 30, Atlético de Madrid will face Manchester United at the Ullevaal Stadion in Oslo (Norway), in an attractive clash that will repeat the Champions League round of 16 match that measured both of us last campaign.
The next confirmed match will take place on Thursday, August 4, at 9:00 p.m., against Cádiz at the Nuevo Mirandilla, which will host a new edition of the Ramón de Carranza Trophy.
For its part, Numancia joins training this week with a squad that currently has eight signings.