Pre-sale for the third Coldplay concert in Chile: This is how you can buy tickets
11 Apr 2022 – 07:45 a.m.
During December, the band of British origin Coldplay He completely sold out the tickets for his two concerts scheduled for this 2022 in Chile. However, those who did not reach their ticket will have a new opportunity to see their idols.
"Humankind", "Let Somebody Go" and "Infinity Sign", are some of the songs that their fans will be able to listen to live as part of the World Tour Music of the Sphereswhich added a new date for the next September 21st at the National Stadium.
When does pre-sale and ticket sales begin?
Ticket pre-sale will begin on Monday, April 11 at 11 AM.
The general sale will begin on Wednesday, April 13 at 11 AM
How to buy tickets?
Tickets can be purchased online through:
Check ticket prices
The price list for the concert starts at a minimum of $36,800being the highest of $218,000considering the 9 locations available in the National Stadium. The values ​​delivered by the production company already include the service charge and are as follows: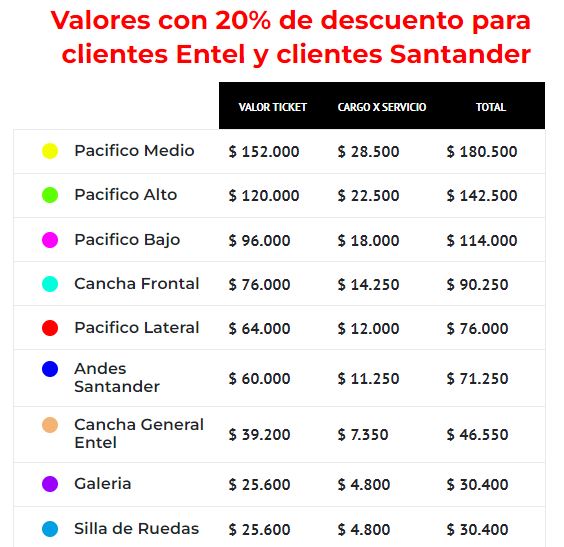 All about concerts