The next Formula 1 Grand Prix to be held at the Monza Autodrome will be special for Fernando Alonso. And it is that, at 41 years
The historic record that Fernando Alonso will break at the Monza Grand Prix
The next Formula 1 Grand Prix to be held at the Monza Autodrome will be special for Fernando Alonso. And it is that, at 41 years old, the Asturian driver can become the driver of the premier motor category with the most Grand Prix finishes. Therefore, the only requirement to achieve it is that the Alpine driver sees the checkered flag after the 53 laps of the race in Italy.
The record right now is in the hands of Kimi Raikkonen, now retired. So it is a matter of time before Alonso ends up surpassing his teammate at Ferrari in 2014. The figure he will reach the next time he finishes a race will be 279 Grands Prix, a number that could be even higher were it not for the enormous reliability problems he suffered in the years of his return to McLaren.
Cool! Fernando Alonso and his striking message to Alpine with Ocon
This figure will continue to increase over the next few years, as Alonso himself has already confirmed on 'Dazn' that his intention is to race in Formula 1, at least, for two or three more years. Thus, reaching 300 Grand Prix finishes is a more than realistic goal for the driver. Of course, he will have to achieve it with the Aston Martin team, a team with which he will run from next year.
Alonso, ten races in a row in the points
The precedents help to think that a historic track like Monza will be the place where the two-time world champion enters even more in the history of this sport. And it is that Fernando already accumulates ten consecutive Grand Prix, not only seeing the checkered flag, but doing it in the points position. Some data that show that the misfortune of the beginning of the season has stopped accompanying the Spanish.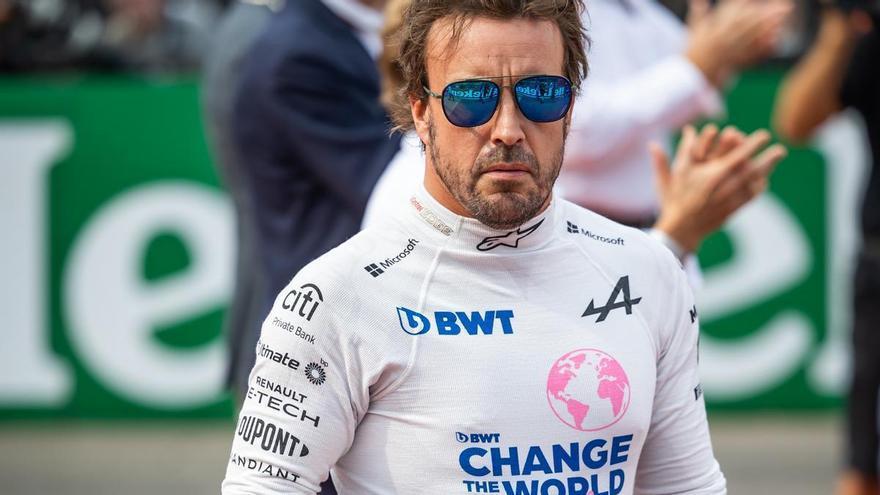 The fear that Fernando Alonso had on his return to Formula 1