If it's football gossip, here we tell you about what happens beyond the fields. It is that the players do not stop being a trend. From graduations to marriage proposals. These were some of the surprises in which the footballers were involved.
LONG LIVE LOVE!
Everyone to the rhythm of Despecha
Read more
During his free time, Joao Rojaswho plays in Monterey Soccer Club, boasted how in love he is with Kristy 'La Samba' Alvarado, who has been living with him for two weeks in Mexico.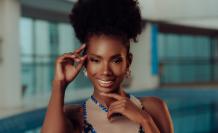 Nayelhi González: "My afro is my crown"
Read more
They have taken their two 'puppies' with them to Monterrey and they seem to be a more established couple.
In their latest posts, they shared their visit to a Los Sultanes game, one of the most prestigious baseball teams in that town.
Time will tell if 'La Samba' tries his luck in Mexican sports journalism.
RECENT GRADUATES
Last Monday, legends like Antonio valencia, the Kitu Diaz, Gabriel Achilier, among others, they put on their best clothes and attended the ceremony organized by the FEF.
After much preparation, the day came when they received their licenses to be coaches.
Any of them is ready to be DT. Valencia, in fact, was one of the most excited and even reeled everything that happened at the graduation.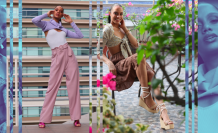 Fashion hacks break it on the internet
Read more
And you, which of them would you like to be hired in your favorite team?
THERE'S A WEDDING!
Love is in the air. Or rather in the stadium. After the Quito League match with Mushuc Runa, Alexander Alvarado He made a nice gesture to a fan.
From the stands, a couple in love held a banner that read "Alexander, your shirt and I'll get married." The footballer did not hesitate to give that plus so that the lovebirds go to the altar.
In the networks they did not let this unusual moment pass, and there are those who joked with questions if Alexander was a hero or a villain.
DJORKAEFF, BREAKING IT IN ARGENTINA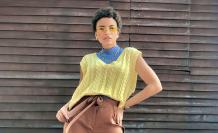 Andreina González: "Brands began to show multiculturalism"
Read more
Place, aim and great goal! The annotation made by the Ecuadorian Djorkaeff Reasco from midfield they have cataloged it as the best goal of the season; to the point that 'Djorka' has not stopped appearing on television because of the victory he achieved for Newells, the Argentine club where he plays.
What touched the fans the most was seeing the video of their mother, who since Ecuador he celebrated the goal in front of the television screen. Without a doubt, Djorka has already won the hearts of many Argentines.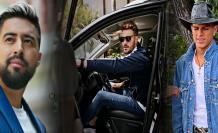 Footballers whose talents go beyond the ball
Read more