With 18 and 15 years, these two brothers point to a bright future in pujilismo By: Ana G Silva Jorge Ahabael "El Russo" Ascanio Martínez, 18 years
"The Russian" and "The German" Ascanio, the future of boxing in SLP
With 18 and 15 years, these two brothers point to a bright future in pujilismo
By: Ana G Silva
Jorge Ahabael "El Russo" Ascanio Martínez, 18 years old, and his brother Oliver "El Alemán" Ascanio Martínez, 15 years old., They are two boxers from Potosi, members of the "Team Koasicha", directed by Armando Koasicha and Rómulo Koasicha, national, Latin American and continental champion of the World Boxing Commission (WBC). At his young ageThese fighters are shaping up to become the future of San Luis Potosí boxing.
The brothers told that They started their training at 10 and 7 years old. "The Russian" has won 6 professional fights, the last was on December 17; while "El Alemán" this 2021 was able to obtain a gold medal in the national championship of the Popular National Games that took place in Acapulco.
The Ascanios detailed that with only one week of having started their training they fought for the first time in the municipality of Cerritos and from that moment on they have had almost one fight a week. They added that his motivation comes from his family nucleus, as his mother and uncles also practice amateur boxing: "it became a way of life", Oliver Ascanio said.
Jorge "The Russian" Ascanio explained that for making your way into professional boxing is a process, but you consider that you are on the right track: "We have achieved a lot and a little, it is not a great thing but here we go."
Oliver "El Alemán" Ascanio explained that had to win different fights in San Luis Potosí and other states of the Republic, where together with two of his teammates from Team Koasicha, They were given the opportunity for the Espartaco Mexican Boxing Union (UMBE) to allow them to participate in the Popular National Games.
The potosino boxer indicated that That final for the gold in the games has been, so far, the fight that marked him the most:
"I remember throwing two flips and they counted him for the first time in the first round; My teacher told me where to shoot and I did it. In the second round I started to shoot more and hit him with a fly and a hook, everyone in the audience asked me for that fly and for the second time they told him. In the third round he came to blows, but I hit him better and they told him for the third time. In the end they stopped the fight ".
"The Russian" said that the boxing fight he remembers the most was when he was 13 years old, because he had the opportunity to go fight in Chicago, United States and to know the Olympic Committee:
"In the United States they threw me in the first round, but from that point on, people began to motivate, that was what made me change my attitude, and for the second and third rounds I took the blood from my rival's nose and I pulled hooks, that led me to victory ".
The Ascanio brothers commented that To engage in boxing you need discipline, as well as the courage to get into a ring and take and hit someone else. They added that focusing on training is essential, as technique must be on your side in a fight.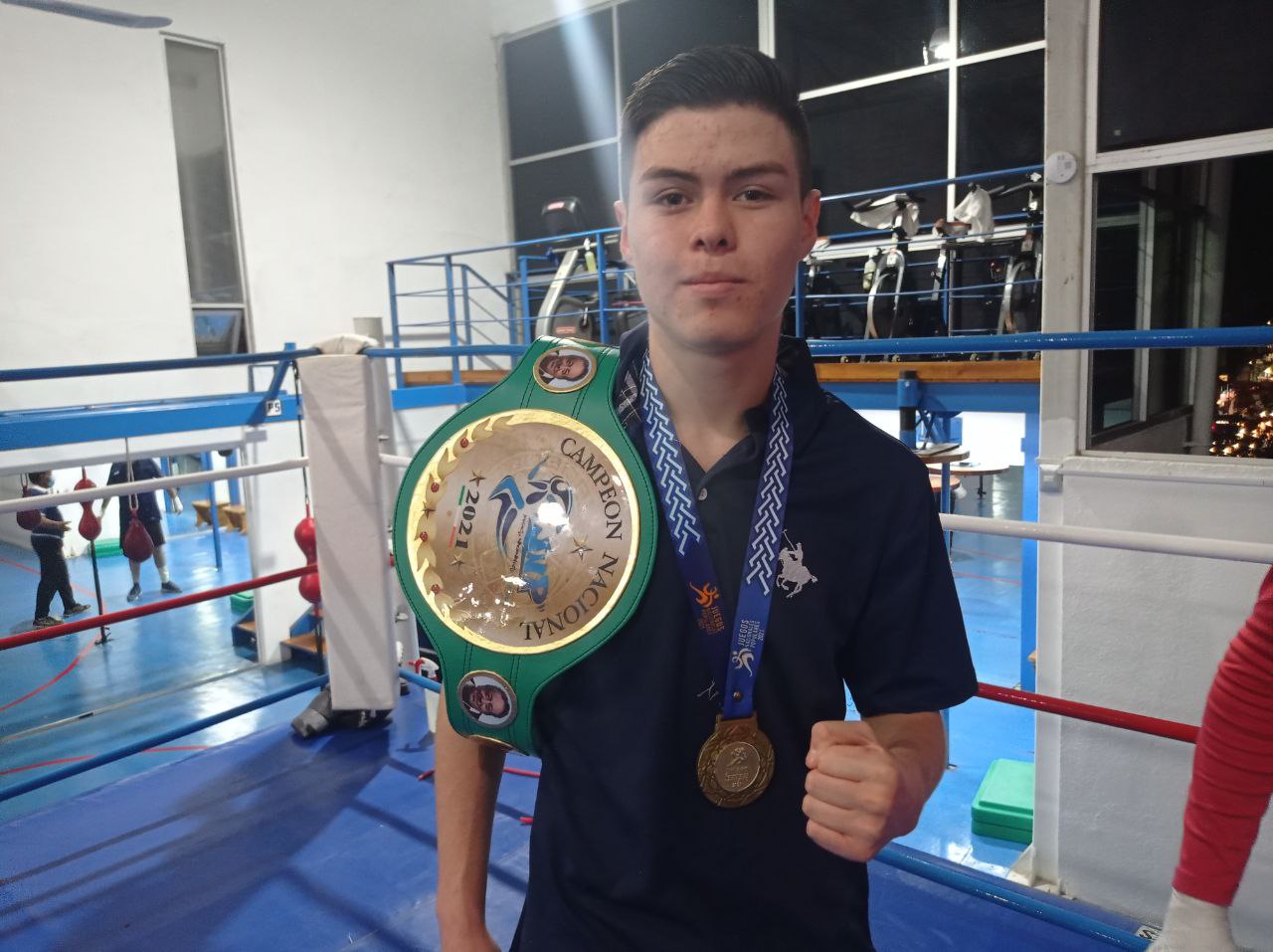 Jorge said that He earned his nickname when he was in his first year of high school, he had a friend who he looked like and they called him Russian, so they called him Rusito; while Oliver recounted that it was at a mechanic shop where they used to hang out with his friends that he earned the nickname Aleman for being blond.
Oliver stated that practicing with his brother is a "very nice" experience because they support each other, besides he wants to be like him: "I hope that my brother achieves many things, I have told him, that he triumphs in his career and in life, because I like and it motivates me to see him achieve things, to be recognized in different states, and I want him to be the first champion San Luis Potosí World Cup ".
Jorge pointed out that having the opportunity to train and share the same tastes "is incredible", as there is constant support: "For Oliver I hope for the best in the world, I have always wanted him to be even better than me, I always tell him to make him want to and that if I can help I will be there, but I want him to be better in many things, both in boxing as in life, I want him to achieve everything, he has what, and with the help of God he will be able to get where he wants ".

The Ascanio brothers detailed that What follows for their careers is to continue in professional boxing until they get a title: "if you can world," said "The Russian"; for his part, "El Alemán" said he will continue in amateur boxing for another year, so that at 16 he can participate in his first professional fight.
Read also: Casa del Rebozo in Santa María allowed the sale of pirate items