Boxing, festival at the Polimeni
Boxing, festival at the Polimeni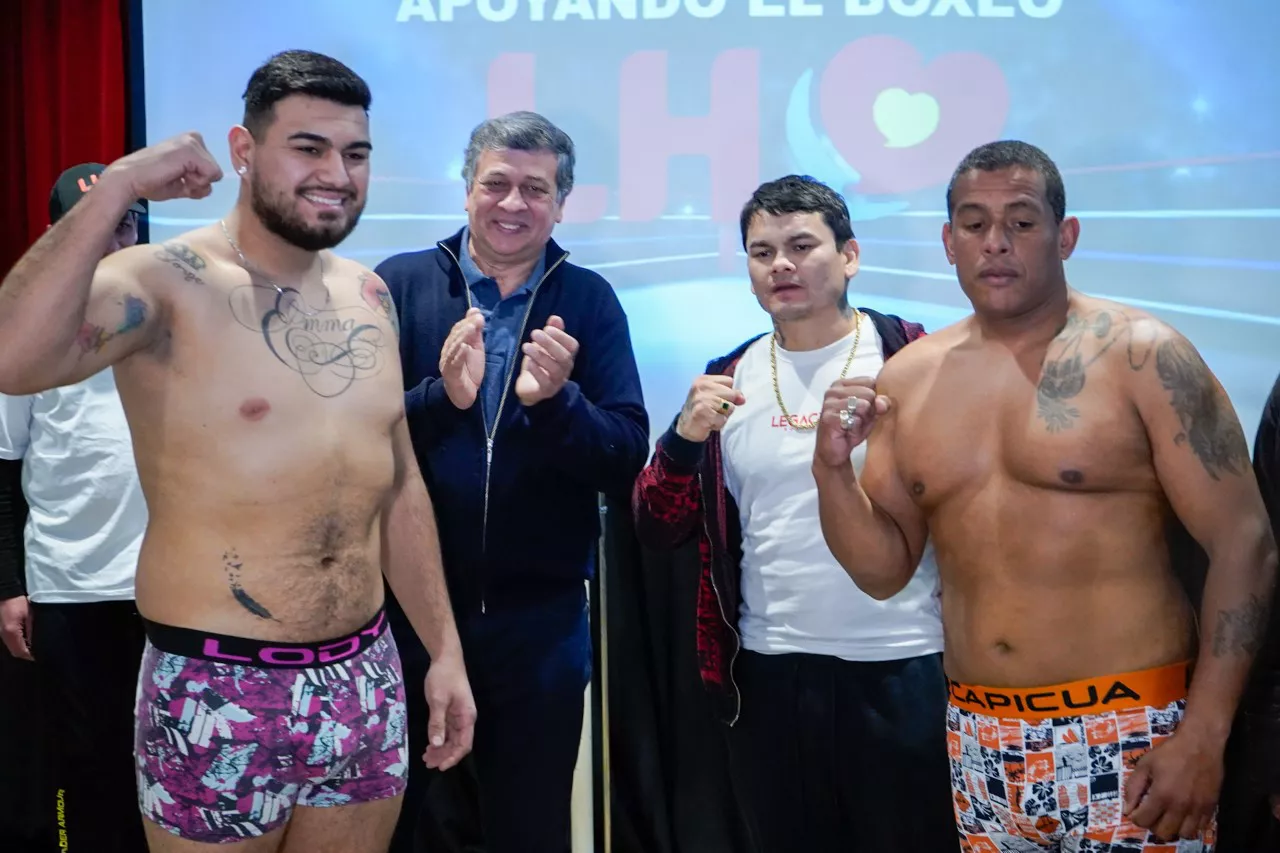 In the Malvinas Argentinas Cultural Hall, the official weigh-in of the international Boxing evening was held this Thursday, which will take place this Friday at the Vicente Polimeni stadium from 6:00 p.m., with the presence of Mayor Daniel Orozco and former world champion and promoter Marcos "Chino" Maidana.
As boxing protocols dictate, the official weigh-in is the step prior to the fights. In a packed Cultural Hall, the boxers went through the scales to give their weight.
Jorge Arias Junior closed the weigh-in scoring 111,500 kg. Meanwhile, his rival, the Uruguayan Jorge Rodríguez Olivera, stipulated 102 kg. Both boxers will animate the main fight of the night in the heavyweight category.
For the underweight fight, Juan Carlos "Cotón" Reveco (53kg) will fight against Bolivian Juan Carlos Cánido (52,900kg) for the Roosters category.
Among the complementary fights, Jonatan Giovanele scored 98 kg and his rival in Heavyweight Nahuel Palacios 115,500 kg. In Super Gallo, Lasherino Iván Gutiérrez weighed in at 54,900kg, while Juan Torrecilla from Neuquén reached 55,200kg.
Finally, Lasherino Gonzalo Romero weighed 66kg and his rival, Martín Orlando Rocha, 61,600kg for the Junior Welterweights.
At the end, boxer Kevin Douglas signed with Chino Maidana Promotions and became a new member of the brand. Kevin is from San Martín but lives and trains in Las Heras, in Jorge Arias's gym.
Tickets for the international Boxing evening will continue to be on sale at the Vicente Polimeni stadium this Friday from 12 to 4 pm with a value of $500 for popular and $1000 for the ring side.