From Tarso Marques, his first teammate in Formula 1, to Esteban Ocon, the current one at Alpine, there have been many drivers who have worked hand
Who have been all the companions of Fernando Alonso in F1
From Tarso Marques, his first teammate in Formula 1, to Esteban Ocon, the current one at Alpine, there have been many drivers who have worked hand in hand with Fernando Alonso
Fernando Alonso He has been walking his name around the world of Formula 1 for two decades. It is true that he took a short break to try other disciplines after the 2018 World Cup, but since he made his debut in 2001 aboard a Minardi there have been hundreds of races that we the Asturian pilot has given.
Read more | Who will replace Fernando Alonso at Alpine?
Beyond that, it is also worth noting the significant number of teammates he has had over the years, a figure that will increase in 2023 when he lands at Aston Martin to drive alongside Lance Stroll, who will be his teammate at said team.
Read more | Everything you need to know about Fernando Alonso's Aston Martin
Below is a review of the teammates that Fernando Alonso has had throughout his career in Formula 1.
Minardi (2001)
Tarso Marques (races from 1 to 14)
Alex Yoong (races 15-17)
Renault (2003-2006)
2003: Jarno Trulli
2004: Jarno Trulli (races 1-15) and Jacques Villeneuve (races 16-18)
2005: Giancarlo Fisichella
2006: Giancarlo Fisichella
McLaren Mercedes (2007)
Renault (2008-2009)
2008: Nelson Piquet Jr.
2009: Nelson Piquet, Jr. (races 1-10) and Romain Grosjean (races 11-17)
Ferrari (2010-2014)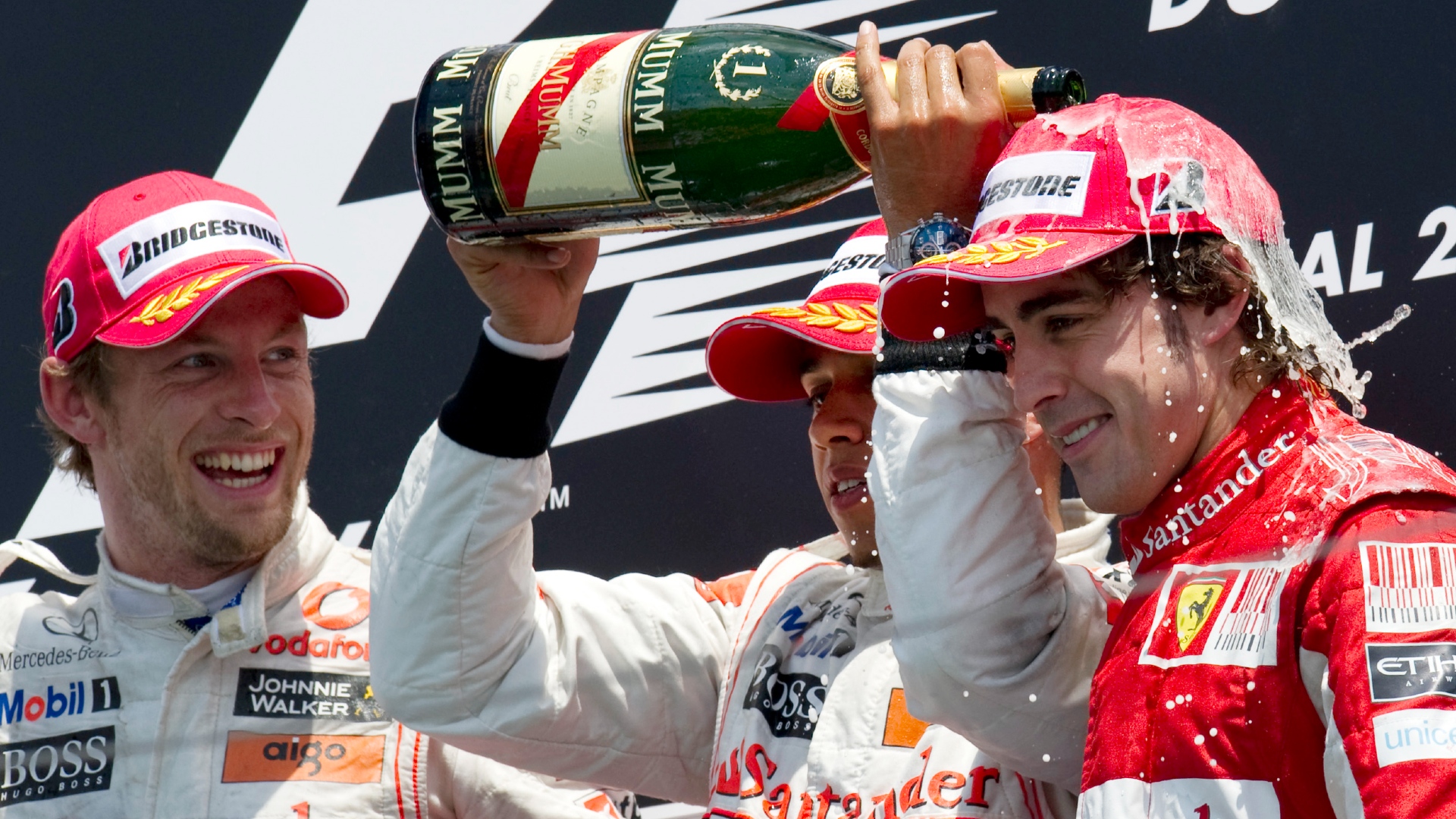 2010: Felipe Massa
2011: Felipe Massa
2012: Felipe Massa
2013: Felipe Massa
2014: Kimi Raikkonen
Read more | When Lance Stroll wrecked Fernando Alonso's car in 2018
McLaren-Honda (2015-2017)
2015: Jenson Button
2016: Jenson Button
2017: Stoffel Vandoorne
McLaren F1 Team (2018)
Alpine (2021-2022)
2021: Esteban Ocon
2022: Esteban Ocon